Fashion Concepts for 16" Dolls - Click on the photos to go to the page.

None of these fashions are for sale at this time since I am concentrating my spare time on developing sewing patterns, but someday I may have a massive prototype sale. Right now I am enjoying myself very much. I think the Internet is the 8th Wonder of the World! How else could dolly people so easily find each other and share photos and knowledge with one another? I did a massive update on this page and its links in March of 2016, adding individual pages for my favourite dolls. I hope you get plenty of inspiration and ideas.

I love to sew for my dolls and take photos. Some of these are made from other people's patterns, and some are made from my own patterns. Thank you for looking at my work, and I hope that you may have been inspired by something you see on my web site. I have enjoyed the last few years of re-discovering my passion for fashion dolls. I love dressing my dolls in clothes I wouldn't normally wear, but on the other hand, I love dressing them in casual fashions like I enjoy wearing. 

1/6th scale: Integrity Dolls

Barbie and Momoko

also... Little Riley Kish


So many doll collectors started with Barbie or Sindy or other small fashion dolls. I am no exception!  My mother must have hot-footed it down to the toy store when Barbie first came out because I have some really old Barbie and Ken dolls, but I know a few of them must have been tossed away due to 'over-love'.  I know I played with (the original) Midge until she disintegrated because she is long-gone and I really miss that doll.  I still have 'Casey' who is in very sad shape - and she was equally as adored as Midge.

My mom helped me keep some of my 'store-bought' doll fashions in amazing shape.  She sewed so many little outfits for me, I suspect she steered me towards playing with those - plus I was always sewing things for my dolls as well.  Eventually I began sewing for myself - and lipstick and boys replaced the dolls in my life, but I never parted with them.

I went through a period in the mid 80's to early 90's where I collected several play-line dolls Barbie & Friends dolls, but mostly I went nuts over the Bob Mackie Barbies and some of the other fabulous reproduction dolls manufactured during that time.  I ended up giving every single one of them to my daughter-in-law a few years ago.  She said she remembered being impressed with the Bob Mackie Barbies when she was a little girl, so she was happy to take them off my hands.  I am so pleased to keep them in the family.
BEST VIEWED with your browser at the 100% setting :)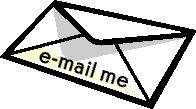 Website Designed for Silkspike Dolls using HOMESTEAD software.

Please do not use my photos or any portion of my website without asking permission.

I bought a 12" Fashion Royalty doll because I wanted to have a 'grown up' Barbie doll, and although I said at one time that I would never buy any more of them, I have since picked up a several more. My bad?  It was inevitable, and Nat was getting lonely and needed gorgeous mates.


All of the fashions you see in my Barbie Fashionistas link are made for my Granddaughter as Christmas and Birthday gifts.  She is now 14 years old, and I was so surprised when her Great-Nan asked her what she wanted to do when she grew up, and she said, "Design doll clothes like Grandma".  Needless to say, I was so pleased to have that sort of influence on her.  I certainly will try to nurture that in any way I can with her, despite the miles between us. I once bought her a sewing basket for her birthday, plus a new Skipper and Stacey, so she is good to go once I stocked her up with scraps and supplies.

Lots of people say that Barbie is a bad influence. She certainly hasn't been for me (well, except for spending money).  I have always seen Barbie as someone to sew for - nothing sinister or demeaning there!  I thoroughly bonded with my Mother through Barbie and I'm doing the same with my granddaughter.  Some girls just love dolls, and I prefer fashion dolls to baby dolls, although I do still have a few of my most precious baby-dolls.
Thank you for visiting my site - Dolly Hugs!  

ANTOINETTE & CAMI

FASHIONS

Do you have this Tonner Sweater? 

Click the photo to see how you can take it out of the 80's.