Nat looks just as FAB in a casual outfit.  I bought the sweater on e-bay from China and made the shorts and belt.  She also wears a plastic barbie bracelet, and her brooch is a magnetic earring.


Natalia Fatalé Heat Seeker was from the 'Future.Perfect' collection by Jason Wu. and sold by Integrity Toys.  She was limited to 1200.  The outfit is a two-piece stretch leotard with an awesome little corset made from super-soft white leather.  I'm not really crazy about the boots - not only do they look cheap, they sit crooked on the doll's feet.  What I LOVE about this doll is the fact that she comes with two extra sets of hands - one of which has little black fingerless gloves panted right on the hand.  I love it when dolls have removable hands.  You can make nicer sleeves, and they can wear bangle bracelets as well.  I tend to call my doll 'NatFat', which is funny because she hasn't an ounce of fat on her little plastic body!

I finally just had to do it... I took down Nat's hair.  As expected, it wasn't ideal, but it looks just fine if you don't turn her upside down. ;)

Fashion Royalty dolls (FR12) cannot wear shoes made for any other doll that I have tried on her.  I tried Barbie Fashionistas shoes, as well as shoes that are from the original Barbies and the Repro Barbies.  I find that Sherry Fang in Hong Kong, Paul Zhangby, and Ellas Dolls in Australia sell some of the cutest Fashion Royalty shoes from their e-bay shops,  and I would gladly purchase from them again and again.

You can see there is a slight difference between the same dress worn by my FR12 Natalia in comparison to it being modelled by a Reproduction Barbie and a Silkstone Barbie.

Natalia has the smallest waist - like a wasp!

Natalia  FINALLY got her own kimono.  It took me some time to figure out how to construct it with no seams showing on the outside, but I finally figured it out.

The fabric is 100% silk and compliments her lime-green eyeshadow.  All she needs now is an Obi.  

Natalia reminds me of English Glamour

Model, Jordan (Katie Price).

Nat looking great in peasant blouses.

BEST VIEWED with your browser at the 100% setting :)

Website Designed for Silkspike Dolls using HOMESTEAD software.

Please do not use my photos or any portion of my website without asking permission.

Natalia  goes GLAM in a dress my mother made back in the 60's for one of my Barbies.

I added a white maribou and gave her hair an up-do, highlighted by one of my mother's old clip-on earrings.

All Divas must own a silk ensemble or two.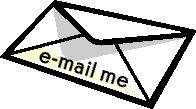 Monogram - Dreamscape

Made in 2010 and limited to 250 dolls.  The Monogram Collection was created to showcase actual Jason Wu fashions  in 1/6 scale. I bought this doll (on the secondary market) because she is bald, and I fancied having a wigged doll. She came with a short wig, which probably wasn't her original wig because I had to trim it into shape.  The seller also included a longer wig which was full of unruly loose curls. I straightened it (surprisingly enough) with my hair tongs, and like the results, but I could probably wet it and the curls might bounce back.

Meet My  'Integrity Toys' Dolls - Monogram, Fashion Royalty and Color Infusion

I may have thought at one time that Natalia would be my only Integrity doll, but I got bit by the bug and bought two more last year - A Monogram doll called Dreamscape and a Color Infusion doll named Nyasha Lauder.

My girls are now called (from left to right) Rio, Nat and Ash.  Nice and easy to type.

I got Ash for my birthday in May of 2015, but life got really busy at that time and stayed that way until the new year.  I was finally able to really get a good look at Ash in February of 2016, and to get her out of that white 'Elvis' jumpsuit.  I was dismayed (but not surprised) that Ash's hair arrived in such a big, fuzzy ball, and one of my first orders of business was to cut her hair so I wouldn't have to keep posing her with her hair pulled back into a giant wad of hair that I had to hide in a photo (such as the one of her in the two-tone pink dress further down this page).

I finally plucked up the courage (and yes, pluck is a pun) because I not only used scissors, but I actually plucked a lot of the frizzy or unruly hairs one at a time out of her head, which was quite a task since I didn't want to mess up the bits that were good.  I am not a hairdresser, but I do have enormous patience. It took me about 3 hours to cut her hair, but I'm really pleased with the job I did.  She looks so much nicer without all that hair, which is ironic, because I bought her for her hair. I also took that bit that flops over her eye and pulled it back and anchored it with a bit of clear thread so her hair stays out of her eyes.

I already had a Color Infusion body, which is the same body as IT's Jem and the Holograms. I'll be able to sew for her without damaging her hair - I handle dolls a LOT when I'm sewing, so not messing up their hair is really an issue, especially when it's in tight waves like Ash's.  I love her body shape - even more than the other two dolls.  She can't share shoes with Rio or Nat, so she'll be in those big gold shoes for a long time.  I'm not crazy about her "man-hands" or her Kryten knees - you know, Kryten from the TV show Red Dwarf. LOL I am so pleased to get Ash 'up and running', and she is glad to be out of her box.

My dolls' big bracelets are ear-cuffs from Claire's, and the bangles are by Ella's dolls. The necklaces are made by my friend Carla in Rotterdam, and the houndstooth blazer is a Barbie (Sinatra) piece. The silver clutch is vintage Barbie, and the gold bag is by Ella's Dolls. The white knitted sweater on Rio is by Lel-Bills from Wales. The white top on Nat is the top she came in when I got her.  I made the yellow blazer and the skirt, as well as the black and houndstooth trousers and houndstooth bag that Rio is holding (and the matching hat).

Lovely knitted tops by Lel Bills. Click the photo to visit Lel's Etsy Shop - she is also on 
Flickr
.
Rio wears a sweater I bought from China - I can't remember where I bought the glasses, but aren't they awesome?

Pink silk trousers and felt bag by me; necklace by Carla and shoes by Sherry Fang. She is wearing Nat's top.

Hat, bag and black trousers by me - The blazer is a Barbie (Sinatra) item, and the knit top is by Lel Bills.

I made the dress Rio is wearing, as well as the necklace, bag and hat. Her bracelet is for Barbie.

Rio is wearing her long wig in this shot. Carla made the necklace for me and I made the raglan sleeve top with a peplum.

This is the same wig as the one on the left, only straightened.  My friend Carla made this beautiful little necklace.


Ash loves her new haircut.

I've found I like sewing for Ash, my Color Infusion doll (also the same body as Jem and the Holograms).  I made the dress from silk.  My friend from the Netherlands, Carla made the  necklace and the Chanel-style belt.  The clutch bag is lined with the same silk as the dress

I went for a nautical style for Ash's next outfit, but added a bit of whimsey with the pirate tote bag.  I've recently joined the W-Club (2021 year) and I'll probably concentrate more on sewing for these dolls.

Liv (Monogram, Grandstanding) is loving her new dotted Swiss dress and bolero with matching tote bag.  I just love this doll's hair and long fingernails.  Liv looks like she's ready for mint juleps on a sunny spring day.

I will be updating this entire page very soon since I now own Monogram, Grandstanding, Changing Moods Raven Poppy Parker, Malibu Skies Agnes von Weiss, Pink Lemonade Poppy, Boudoir Noir Ginger Gilroy, and taking forever to be shipped, Lukas Maverick The Weekender and some doll bodies which will make sewing so much easier.

Scroll to the bottom of this page for my newest fashions on some of the dolls I have just listed.  Thanks!

Some of my recent photos and sewing projects.

Liv gets a new dress I made from a 'fat-quarter'  that fits with her retro vibe. I made the belt from satin trim and added a buckle. The handbag is made from a small bulldog clip.  You can see the free tutorial on how you can make your dolls these cute bags by clicking this 
LINK
.
Changing Moods Poppy Parker, who I have renamed 'Jet' gets a cute jumpsuit and matching hat that I had originally designed for my Momoko dolls.  Add some truly over-sized statement earrings and she's off!

Jet spends a chilly winter night with her i-pad. The couch is a little jewellery box I got in Germany  The poster is a postcard that looks great with her golden trousers.  The Fair Isle sweater was knitted by my fabulously talented friend, Lel Bills who sometimes lists her work on Etsy UK.

Jet looks stylish in a pink print jacket and white trousers.  A W-Club member from Spain offered me this doll in exchange for a few outfits, which I was very happy to trade.

This is the other outfit I made for the W-Club member in Spain.  I love my new doll!  She is called 'Changing Moods' and came with 3 heads, one with red hair, one with purple hair and this raven-haired beauty.

Jet is aligning her chakras through the miracle of Photo Shop wearing her new silver gown.  The big white ball is recycled from a broken lamp and makes a perfect prop for this mystic photo.

This little beauty is Boudoir Noir Ginger Gilroy, who I have renamed "Kit".

I was completely astounded when my online sewing buddy (who I met on the WClub Forum, Jocelyn sent me this outfit for my new doll.  Dolly friends are the best!!!   Jocelyn is on Instagram at dolldiva_67.

I cannot wait to sew for this doll and all my other new Integrity dolls, but right now I am developing some new patterns to fit Iplehouse Female EID dolls.  It could be 2023 before I get back to work on the small dolls.  It'll feel like a quantum leap to go from 1/3 scale down to 1/6 scale.

A few photos of Malibu Skies Agnes who I renamed "Sky".  She is wearing two of my much-loved knit tops by Lel Bills.  I've been experimenting with distressing denim and love the results.  I also made her a pair of bellbottoms from my favourite Union Flag fabric.  I discovered after moving to England the the term "Union Jack" is only used when it is displayed on a boat at sea.  On land it is simply The Union Flag.