Stretch gown and other fantastic patterns by M. Dita

Click the photo to go to these free patterns for Tonner Dolls.

Also included on the website are free patterns for Barbie dolls.  Be aware that you will have to add the seam allowance to all of the patterns.

T-shirt by Liberty Jane for     Ellowyne Wilde

Free Pattern!  Click the photo.

Although this pattern is for Ellowyne, it just takes a slight adjustment to make this for the Antoinette body.  Ellowyne is slightly bigger in the upper torso and shoulders.

BEST VIEWED with your browser at the 100% setting :)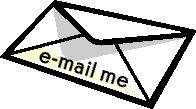 Website Designed for Silkspike Dolls using HOMESTEAD software.

Please do not use my photos or any portion of my website without asking permission.

Urban Vita Coat by Horsman

Also offered is a free dress pattern.

I have made several of these darling coats.  I did make a few adjustments so it would fit other dolls. I've also tried different collars and sleeve lengths. It is sized for Horseman's Urban Vita Doll, so you will have to adjust the pattern to fit other dolls.

A-Line Dress for

7.5" Riley Kish

Also included in the pattern is a 5-page picture tutorial. I also have other patterns for sale. Just follow the link to my ETSY shop found on my patterns link above.

Free Pattern by Silkspike Dolls Click the photo.

Welcome WClub Member!  Click on the links (not the thumbnail) on the top left to download PDF files of my cape patterns. 

Print at 100% and measure the test square before beginning.