Please feel free to copy and paste my banner to your site and please link it to http://www.silkspike.com/dolls.html

Brenda makes gorgeous classic outfits and Doll Clothes Patterns

Carole has painstakingly indexed every Tonner Doll and outfit that has been sold

Marcia sells the most beautiful shoes, wigs, jewellery and more for your dolls

Christine sews and knits for Barbie dolls

Lel hand-knits gorgeous items for doll such as Antoinette, Ellowyne, and Riley Kish.

Doll show, sell and auction

website

New site to sell your dolls & doll related accessories & props

George's Collector's Paradise

Sellers of Jamie Show dolls

Sellers of Urban Vita dolls and fine 1/4 scale doll furniture

Sells incredibly small ball- jointed dolls from Russia

A selection of itty-bitty stuff

Great Forum to discuss Ellowyne, Lizette and Prudence.

If you would like your link to be removed or changed, please 
contact me
 and I will address the issue right away.
BEST VIEWED with your browser at the 100% setting :)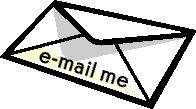 Website Designed for Silkspike Dolls using HOMESTEAD software.

Please do not use my photos or any portion of my website without asking permission.

Manuela is so passionate & creative with dolls and dioramas - check out her site for inspiration.