CLICK ON A THUMBNAIL TO VIEW THE FULL-SIZED IMAGE

Some of these outfits were made with commercial patterns, but many are my own designs, or variations on existing patterns.

Sewing for Fashionistas is easier than for vintage or Silkstone Barbie because of their more 'teen-like' proportions;

plus they have nice articulation - in some cases better than my 16" dolls!

BEST VIEWED with your browser at the 100% setting :)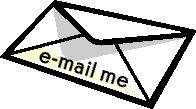 Website Designed for Silkspike Dolls using HOMESTEAD software.

Please do not use my photos or any portion of my website without asking permission.