Cotton dress with miniature button detail - fully lined in nude polyester fabric. My own pattern.

This dress is made from my own pattern. It is fully lined and snaps in the back. This dress is a birthday present I made for a dear friend who has an Antoinette. I made a hat and bag to match.

Cami wears another dress made from the same bodice pattern, but I added a circle skirt this time. The bodice is lined and snaps in the back.  This dress took the better part of a fat quarter to make - it is quite a bold print and I had to lay out the pieces carefully.  I am going to replace the blue sash with a proper belt at some point when I find the right leather.

(Right) Honey models a dress made from (yet again) the same pattern as the animal print dress. This dress is fully lined and sports a cute ruffle at the bottom.  I made a hat to match with contrasting trim.  The purse is a factory Gene item, I believe.  The gloves are inside the purse since they don't fit Honey's hands.  This dress also snaps in the back.  The red fabric is Panama bi-stretch polyester and the dotted fabric was recycled from a charity shop blouse.

Honey shows how versitle this basic pattern can be.  This dress also snaps in the back, but I'd like to try it with a zipper at some point.  This dress is lined and was cut from a little cap-sleeved cardigan.  I preserved the bottom edge of the garment to use as the hem for this dress.  I have lots left and may try making a matching cardigan.  The elegant leaf pendant and chain are silver and needs a little dunk in silver cleaner once in a while.

BEST VIEWED with your browser at the 100% setting :)

Website Designed for Silkspike Dolls using HOMESTEAD software.

Please do not use my photos or any portion of my website without asking permission.

Cami's name is perfect for her, but I changed my Antoinette doll's name to Honey because of her lovely skintone.

I made the pink pashima, jeans and yellow batwing dress - the sweater is by Tonner. That is real snow except the snowball, which was made by rolling a small piece of wet cotton wool into a ball.

Cami lends herself well to 'fun and funky' fashions. Both the pink set and the red set are made from t-shirt fabric and feature matching leggings. I made the red handbag and the 'candy' jewellery.

GOLF ANYONE? This t-shirt is adapted from a free pattern by Liberty Jane. Follow my FREEBIES link to find it. The skirt is cut from the sleeve of an old jersey shirt. I left the original hem because I liked the top-stitching.

Even dolls need to daydream once in a while, especially if there is a lovely ground cover of mossy saxifrage.

I love sewing for my dolls with the Antoinette body. The body torso has a nice shape, and there aren't so many 'dart' challenges as sewing for Tyler or other large-busted dolls. You can also remove their hands or pop the arm off at the elbow. That comes in handy when you sew, and you can design tighter sleeves. She can also wear cute bracelets that Tyler only ever dreamed of wearing. I love Antoinette's face - she is very exotic, especially in the honey skin tone. Cami is lots of fun because she looks good in younger fashions.  I love her crimped hair, but I never use her when I sew because her hair is so difficult to keep from snagging and catching on everything. Cami's head is bigger than Antoinette's, so she can handle more 'bulk' - such as fussier collars, ruffles and more layers. I also like the size of the feet on this doll and have collected quite a few pairs of lovely shoes for them, although I rarely show shoes in my photos - rest assured, they are wearing shoes. ;o)

BAT WING DRESS: Made from an old t-shirt.

I hope to offer this pattern for sale sometime in 2016.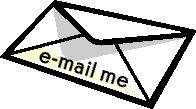 Honey can wear a host of colours, but she really rocks strong colours. There aren't many dolls who could get aways with wearing the dress on your right. I love making little handbags for my dolls. I'm hoping to put a few tutorials and patterns up for making handbags on my site this year. A well-dressed doll needs accessories - and just to prove my dolls do wear shoes, I've included a photo of the ones that Honey is wearing with the neon dress... I cropped the photo because the long shot just didn't look as good as the cropped version.