What can I say about JAMIEshow Dolls that hasn't already been said all over the Internet?  I was very lucky to buy Grace on the secondary market at a great price. She came with her original outfit, an extra pair of shoes, and an exquisite lingerie set by BW. Dolls.set that is absolutely exquisite. When I took her out of the box, I couldn't believe how beautiful she was (and still is). Her resin 'skin' looks luminous, and her facial features are painted expertly. This doll is first class.

Grace has wonderful articulation, but I find her a bit 'clicky' to pose. Once you do get her posed, she looks beautiful and quite natural. She is stringed and comes with regular hands that are very elegant, as well as ball hands that won't catch on sleeves, etc for easier dressing. Grace's back-story is that she was a former Vegas showgirl. Maybe I should dress her in feathers and rhinestones. ;o) Grace is part of the JAMIEshow 2012 Holiday Revelry basic collection.

I like her wigging system. Her hair and skull detach from her head, which is held by a small prong and a magnet. It will pop off sometimes when you are brushing her hair. She also comes with a bald skull so you can put regular doll wigs on her. Her head is very smooth, so a silicone wig cap will keep regular wigs from sliding off her head.

BEST VIEWED with your browser at the 100% setting :)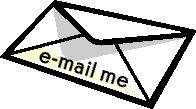 Website Designed for Silkspike Dolls using HOMESTEAD software.

Please do not use my photos or any portion of my website without asking permission.

The outfit on the left is by Lel-Bills. The denim dress is the original dress from the JamieShow Holiday Revelry collection. I made the Union Jack blazer and bag. Grace wears a white halter cable knit sweater by Lel and the necklace is by Carla, who lives in Rotterdam. I made the jeans - they feature on my Lizette page. The  denim hat is from a pattern by Miriam Shepard (YumYum Couture)
Make a beautiful Grecian style dress for your dolls. See my free tutorial by clicking the photo.

My dolls love to wear knitted fashions by Lel Bills. Click the photo to visit Lel's Etsy Shop - she is also on Flickr 
Grace in her factory wig - The white bob wig is from Tonner's 'Think Pink' Precarious - The black wig came with Tonner's 'All-Star' Liu-Liu


My take on the DVF Wrap Dress: Diane von Fürstenberg is widely credited for the design of this dress in the early 1970's

My Housecoat Sewing Pattern offered for sale on Etsy - Click the PATTERNS tab

Gorgeous Jewellery Set by Carla in Rotterdam, NL