My first attempt at improving Mika's eyes. I was OK with her factory lips and eyebrows, but I wanted her to have really dark brown eyes and more dramatic makeup.

You can see that she looks a bit different than the prototype, but that didn't stop me from loving her and improving her to look more like I hoped she'd look.

I have included a photo of her profile,which I think is quite pretty. Her head is bigger than most dolls with the Antoinette body-style, but that means she can carry a little more bulk in her clothes. Her All-Star outfit was one of a series with Jac and Cami, but I wasn't very impressed with the quality.

To contact Jim, click the photo

BEST VIEWED with your browser at the 100% setting :)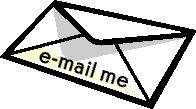 Website Designed for Silkspike Dolls using HOMESTEAD software.

Please do not use my photos or any portion of my website without asking permission.


When I saw Liu-Liu on the Tonner site, I fell in L-O-V-E!  I wanted an Asian doll who would look lovely in kimonos or other exotic outfits.  I loved her cheeky little dimple and hint of a smile. I have bought only a few brand new dolls - and never pre-ordered one until this doll. I renamed her Mika, after one of my friends back home near Macon, Georgia who owned a Japanese restaurant. Mika is so sweet and so funny, and she is a fantastic cook. I love her name, so now she has a doll named after her.

My doll finally came to me, and she wasn't quite as pretty as the prototype, but I still loved her. She came with a wig, and that was one of the main reasons I bought her. I thought she would be more fun if I could change her look with a wig, and I was anxious to try my hand at wig-making. Eventually I had the courage to enhance her eye makeup, so now she is much improved, in my opinion.

I became completely obsessed with making kimonos for a few months. I made 4 or 5 in all for various dolls. I loved reading about their history and how they should be worn. It was a challenge to figure out how to make a kimono without any visible stitches. I have yet to make an obi for any of the kimonos I made. That's the next challenge, when I have the time.

I loved the wrap around style of a kimono, so I experimented with patterns until I came up with the kimono-style dress you see on your far left, which included an obi-style belt. I wanted it to be more form-fitting and have kimono-style sleeves, I designed a modified sleeve. You can see that it is fully lined, but not reversible. 

The only thing this dress needed was a necklace, so I finally got around to making one, which I think is a perfect addition.

My next obsession was the batwing dress. I have made several of them - long, short and tunic length. I hope to offer this pattern for sale sometime this year.

I love this fabric. It is super-soft, super-thin t-shirt jersey and I have made a few types of dresses from it. I couldn't decide which photo I liked the best, so I included both. Both backgrounds are Georgia O'Keeffe paintings - well, not the real painting, but from a very large art book I purchased in a used book store in London. It is rammed with full-sized colour plates of most of O'Keeffe's works. She is my favourite artist, so that book is one of my treasures. I just opened the book and stood Mika in front of a few of my favourite works - which (coincidentally) matched her dress. :o)

Mika looks great in a sparkly top and leggings.

Here is a photo of the wig I finally got around to making Mika. I mixed real black hair with saran blonde hair... not that it's a technique or anything. It's all I had on-hand. I found a great tutorial on the Internet and followed it to make the wig cap and attach the wefts. I was so pleased about how it turned out, and it gives Mika a whole new look! The knit top is by Lel Bills, and I made the leggings.

Suit,necklace and bag by me - knit top by Lel Bills

Jim Dandy to the Rescue!

Contact Jim if you would like for any of your vinyl dolls to have inset eyes. He has done the most beautiful work, and is obviously not afraid to cut the eyes out of a doll with an Exacto blade. (gulp!) You can see what an amazing transformation he has made to this Liu-Liu doll. Just Google "Jim Dandy doll eyes" to see more.