Website Designed for Silkspike Dolls using HOMESTEAD software.

Please do not use my photos or any portion of my website without asking permission.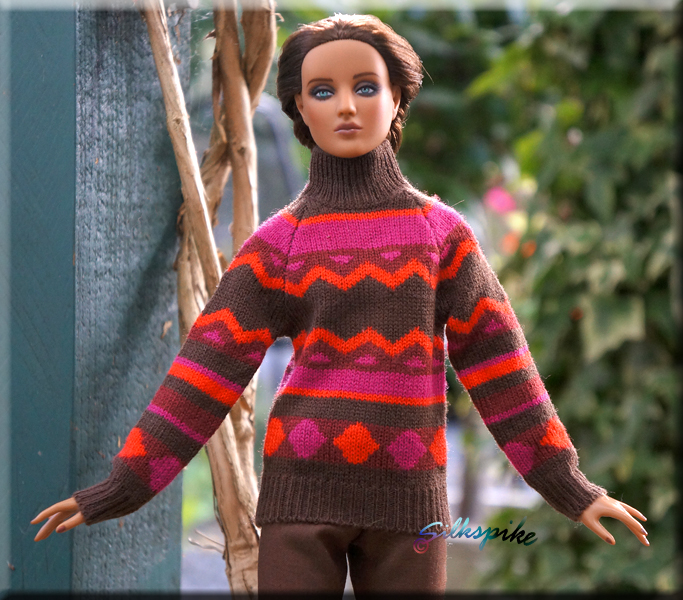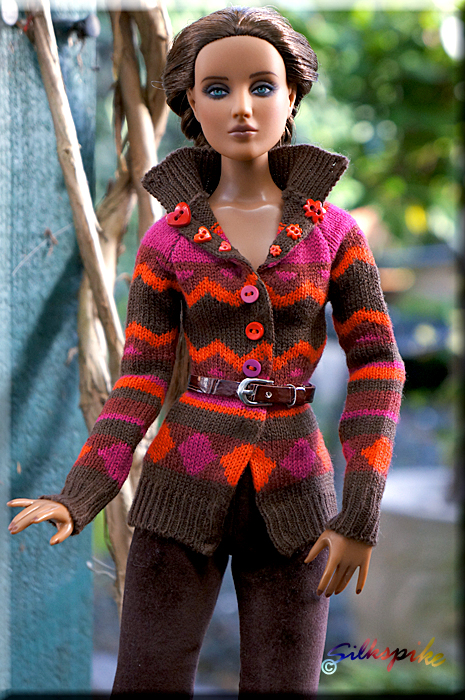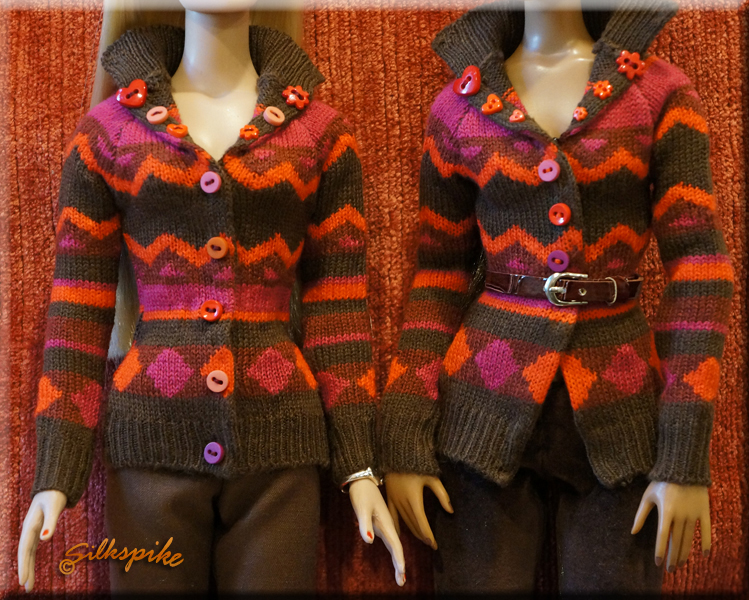 You know the sweater.... this one

This is actually a very nice sweater, and it is sized to fit Tonner's Tyler-style body.  Tyler is a bit of an Amazon, but this sweater is straight from the 80's - over-roomy - we all wore them - some of us still do. ;o)

I started looking at the way it was made and  decided to turn it back to front and make it skinnier. I turned the sweater wrong-side-out and started sewing right above the cuff and continued until I was right above the ribbed waistband. I took it in enough in the arms and the sides (especially the waist) that it now has a nice fit on the doll, plus it is now cardigan style.

I removed the factory plastic snaps and replaced them with new small metal snaps and positioned the decorative buttons until I got them just right.

A dolly acquaintance asked me to fix her sweater up for her, so she sent it to me from America and now her doll has a sweater that nearly matches mine. I took the opportunity to shoot both sweaters while I had hers. The doll on the left is Tyler and the doll on the right is Antoinette, both by Tonner.  I love the fun and funky transformation, and it looks great with a belt.