BEST VIEWED with your browser at the 100% setting :)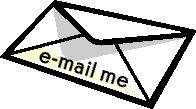 Website Designed for Silkspike Dolls using HOMESTEAD software.

Please do not use my photos or any portion of my website without asking permission.

Meet Kizzy and Kenzie - my two Lizette dolls - Made by Wilde Imagination.  They made a welcome addition to my two Ellowyne dolls. I love the fact that they are both bald, so I can put different wigs on them. Both dolls came to me on the secondary market, but Kenzie was the only one who came with a wig. The golden brown colour suits her, although the seller told me it was a wig for a male doll. I love the cut. I bought 2 Monique Gold wigs for Kizzy in sizes 7"-8", but the mesh of the wig seemed too big for her head, and I had to trim both wigs because there was far too much hair in the face. I will try ordering a smaller size if I buy her anymore wigs. They are both quality wigs. Note: The silicone wig caps are fantastic - buy one to go with your doll's wig! The wig on the left is called 'Roxie' in burgandy. The afro wig is called 'Tyra' and it is in off black & brown black (mixed). They are both so soft!

I would love to have the courage to repaint their eyes. Kizzy's eyes are pretty much fine except they put the swish of gold under her eyes under only one eye. Kenzie never seems to be looking at me with both eyes, so until I am brave enough to give it a go, I shall live with their imperfections - after all, they live with mine!

They are good fun to dress, and I really love the Ellowyne 'teen-age' body style and Lizette's facial features are quite young and fresh. I tend to dress these girls in very casual fashions since my Ello girls, April and Amber love ruffles and tiaras. I hope you enjoy my photos. Thank you for looking!

The girls have been helping me hone the perfect pair of bellbottom jeans. I will keep working on pocket size and placement. The back closure is straight, but it doesn't look that way in the photo. The fabric was a bit too thick and stretchy for this size of jeans. 

I had a lucky find - this fabric is filled with graphics of animal sounds, making for a very fun pair of jeans.

I posed Kizzy against a painting I did a while back. It makes a good backdrop for photos, and Kizzy is an artist - can't you tell? I hope she puts on her smock so she won't get any paint on her lovely outfit. I made the pants from silky polyester with a stretch waist. Lel Bills made the two knitted tops for my birthday. The turquoise top looks like crochet, but it is knitted. I love the short-sleeves on the cardigan. Luckily I can crochet a basic hat, but that's about it. The glasses are made from a hair barrette that I spray painted red.

Coats are such a challenge to make since there are lots of pieces, and they are fully lined, but once you get the hang of making them, you'll want to make one for all of your dolls. This is the Urban Vita coat pattern by Horseman. Follow my FREEBIES link to go to their website. I have made this coat about 6 times, and have made adjustments to fit Antoinette, and now Ellowyne/Lizette. The little buttons on the silver coat are Crystaletts.  (just Google them or buy from Horseman) I made everything in the photos below except the boots.

I really do hope to have my jeans pattern up for sale this year. The first pair was too tight and short - so after a few adjustments, the next three were made from the same pattern. Fabric choice makes a big difference. The animal sounds jeans were made from a quilting fat-quarter and they turned out PERFECT. The denim ones look great, but I wouldn't use such thick stretch denim next time. It made the waist look too big, and the pockets and belt loops were difficult to control. The pink ones on the ends were made from very non-forgiving twill, and also not ideal, but hey, I think they are all FAB!

The top to your right was knitted by Lel-Bills. I was blown away by this sweater, and my Ello-body dolls look smashing in it. She also makes the same sweater to fit the Antoinette doll body. She knits the top all in one piece, so there are no parts to sew together. Click the photo to visit Lel's Etsy shop - she is also on  
Flickr
.. The terrific necklace is by Carla in Rotterdam.