Thank you for visiting Silkspike Dolls

I am an American living in Essex, England.  My name is Nancy, but half the people I know call me by my nickname, Micki. I answer to either name.  :)  I have been married to an Englishman since 1998, and love living in England.  We have five grandchildren; one of whom may some day pick up a needle or a paintbrush alongside me, should they become interested in those things.  I have loved Barbie dolls my whole life, and have a small collection of vintage Barbies and clothes.  Now that I have spent many hours sewing my granddaughter Barbie Doll clothes, my interest in dolls has come alive again - or at least that's my excuse! ;)  Second childhood, here I come!

I began collecting 16" fashion dolls in early 2012 and it re-sparked my childhood interest in sewing for dolls. I am mostly self-taught and have never had any formal training in sewing.  I have been sewing ever since my mother taught me how to hold a needle, and I still sew on her 1959 Singer Slant-o-Matic 401. I also love to draw and paint and work in pastels. I also enjoy working with beads and other crafts and have always been a shutterbug.  I am a Taurus, as many creative people are.  I lost my job of 12 years in 2013 - like so many people have in this worldwide recession.  I owned a neon sign shop before I moved to England, and bent all of my own neon tubes  I have been a lifeguard, a typesetter for a full-service printer, and had a few other jobs such as working in a fabric store, which I adored!  I don't think I've sat still in my entire life!

I have had some experience modeling, and enjoyed the fashions, the posing and mostly the runway, so getting back into dolls is really just an extension of that aspect of my personality. I learned a lot from the photographers I worked with, so hopefully with practice, my doll photography will get better since I absolutely LOVE taking pictures.

I hope to create interest and business by creating tutorials for basic patterns (sold on my 
Etsy Shop
) and posting photos of my projects both here and on 
Flickr
.
June Lewis - June 7, 1921 - Jan 2, 1970

My beautiful & patient mother who taught me how to sew

and always made me lots of Barbie doll clothes.

She would have LOVED the larger fashion dolls!

BEST VIEWED with your browser at the 100% setting :)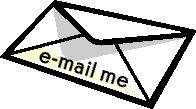 Website Designed for Silkspike Dolls using HOMESTEAD software.

Please do not use my photos or any portion of my website without asking permission.