I opened my Etsy Shop!
by Silkspike on 07/16/14
It seems like forever since I last wrote a blog - so much has happened. I just finished doing a runway show I do each year for the London Olympia 50+ Fashion show. All the models are over 50, so it's a really fun show.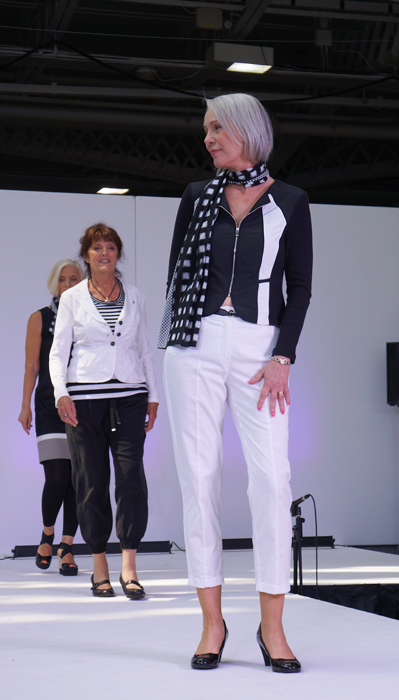 Outfit by Gerry Weber - the jacket was £130... wish I had a money tree, but if I had that much to burn, I'd buy a new doll.... LOL
Back to the real world now... I've done nothing but sit at the computer each day since, finishing my tutorial and uploading my Etsy store which can be found HERE.
I only have one pattern up now for a pair of capri trousers for Ellowyne. We all have to start somewhere, huh? This represents the last 2+ years of work finally coming to fruition. It is hard work taking a paper pattern and converting it to an electronic file, complete with tutorial, but it is fun. I just hope some of you buy my patterns! It will help towards the cost of keeping this website online. I am one happy bunny right now.
I've got through the learning curve of how to use Word 2010, create PDF files and open an Etsy Shop. I guess now I'll have to open a Facebook and Pinterest page to network. Exciting times!