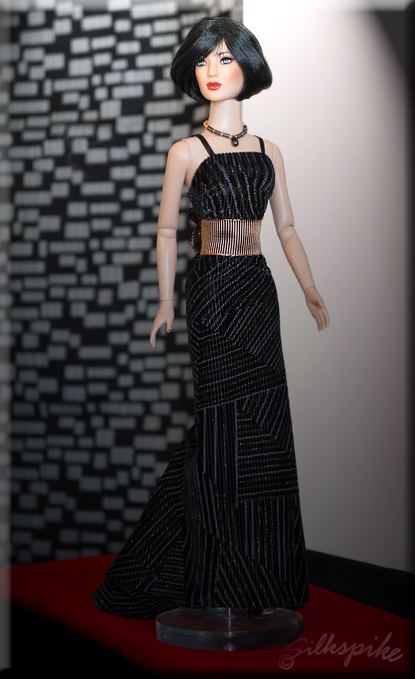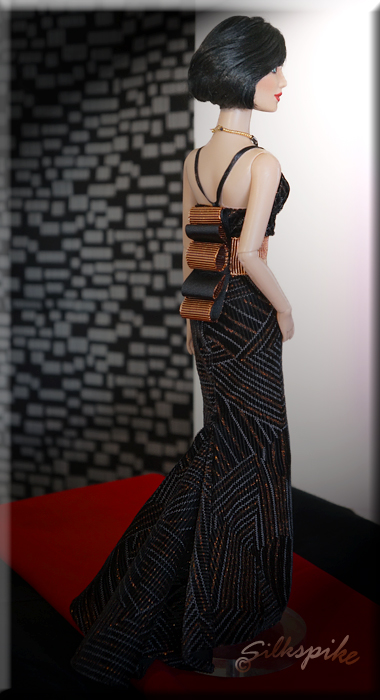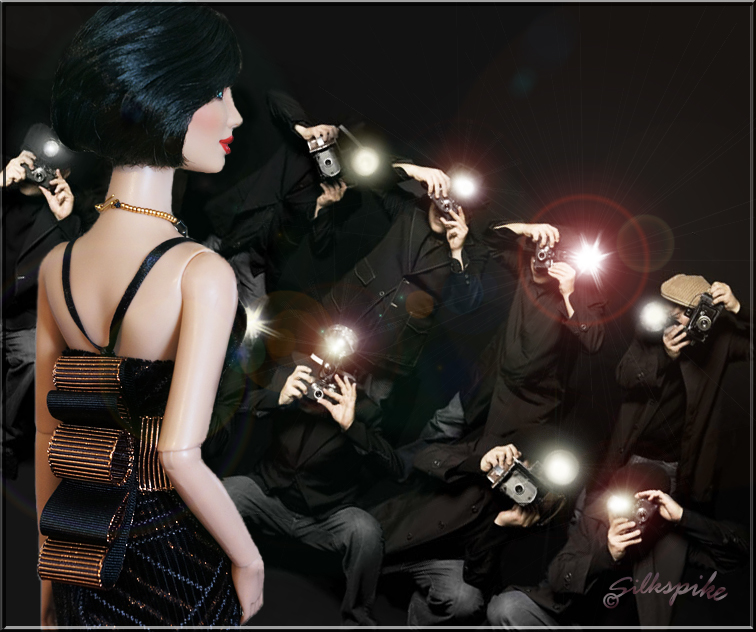 Kamryn (Tonner's Carrie Chan - Kir Royale) steps out onto the Red Carpet in a stretch ribbed velour gown with an obi inspired belt.  The pattern is offered for free on the Internet:

© m.dita 2009

The dress fabric was sourced from a shirt found on the 'last chance' rail at a charity shop.  I love the copper and grey details!  The fabric is a bit thicker than I would normally sew for dolls, so I had to have a very simple pattern.  I have used this pattern before and I like it very much.

I added a bit of width to Dita's pattern to compensate for the thickness of the stretch velour.  This is the version with the separate back inset that makes the trail behind the dress.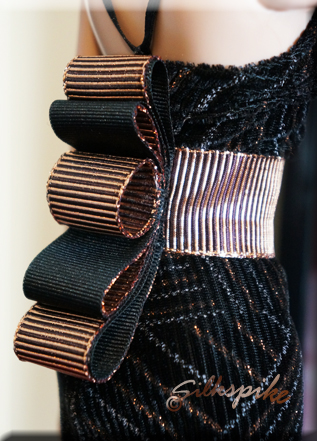 I made the obi from black grosgrain ribbon and accented it with similar copper metallic ribbon.

  The obi is made in three pieces and sewed and glued together then attached to the sash. It snaps together.  You can see that I got a bit of 'pull' on the belt because the trim is very rigid and the doll has a very small waist.


BEST VIEWED with your browser at the 100% setting :)

Website Designed for Silkspike Dolls using HOMESTEAD software.

Please do not use my photos or any portion of my website without asking permission.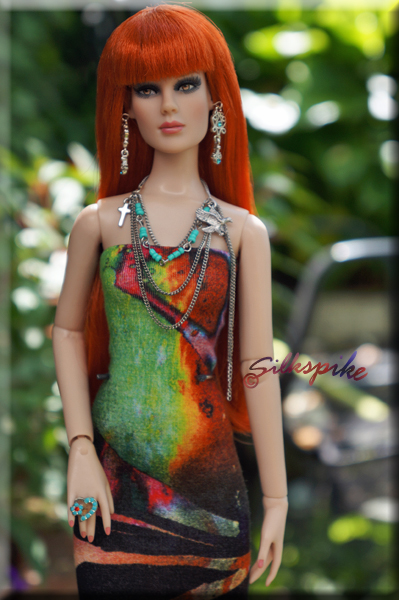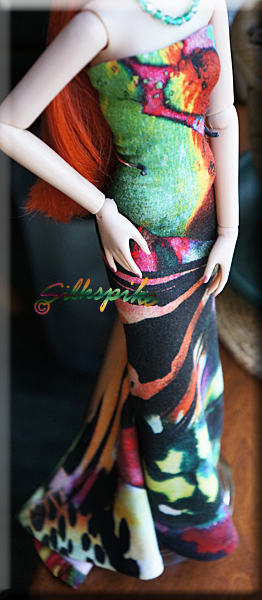 Here is another version of this dress.  It is made with thin stretch jersey.  This is the one-piece version, and very easy to sew.  The only adjustment I made on this version was to take in the size of the bust since I was making it for the Antoinette body.

This is 'Think Pink Precarious' wearing 'Simply Precarious's red wig.  The main difference between the two dolls (once they are nude and bald) is that 'Think Pink' has yellow/brown eyes and 'Simply' has aqua/blue eyes.  Their lipstick is slightly different as well.

The stunning chain necklace is made by Carla in Rotterdam, who is a lovely dolly-friend of mine.