BEST VIEWED with your browser at the 100% setting :)

Website Designed for Silkspike Dolls using HOMESTEAD software.

Please do not use my photos or any portion of my website without asking permission.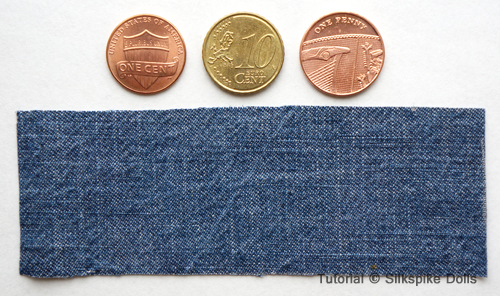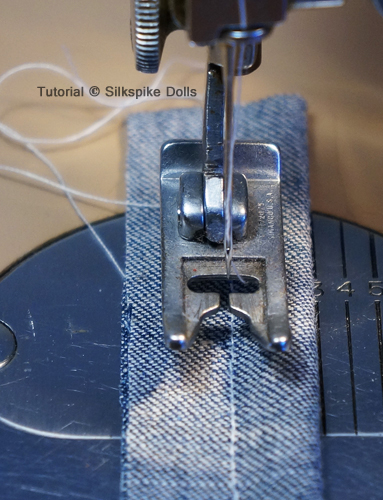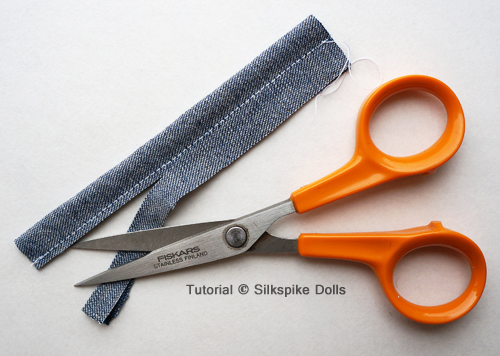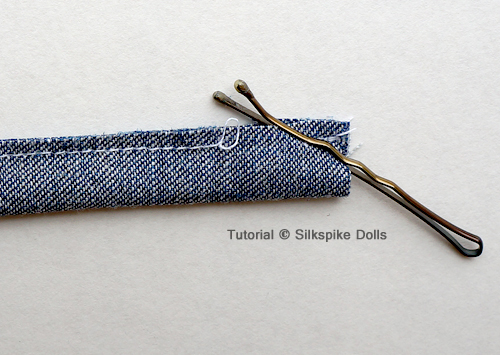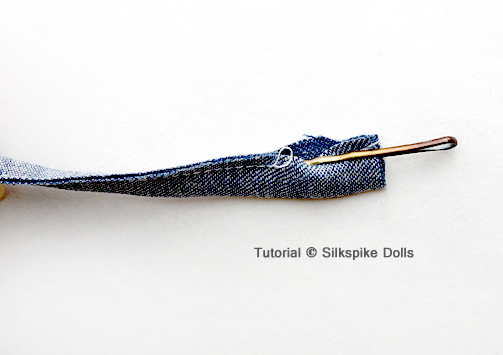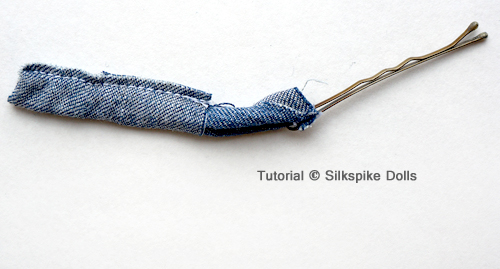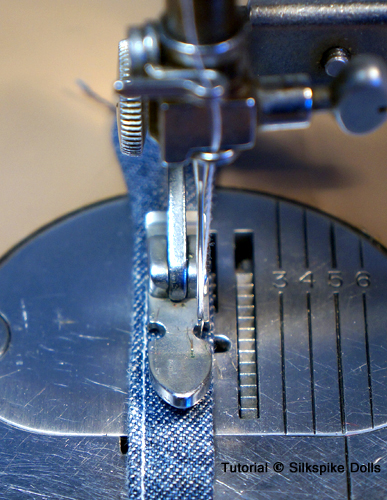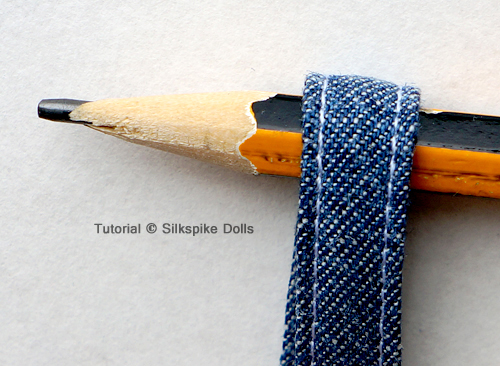 HOW TO TURN A SMALL STRAP or LOOP

You may find yourself needing a small strap when making a gown for a doll, a belt, a strap for a handbag or even the loop for cargo jeans. You can turn a small piece with a Bobby Pin (Kirby Grip) - most everyone has one of those! You can turn a longer and skinnier strap with a bodkin, but not everyone owns one.  I have used lightweight denim for my demonstration because it is probably the thickest fabric you should use to make a skinny strap.

I like to make my fabric a bit longer than the finished product because you really get a nice flow once you've sewn about an inch into the piece - especially when you are top-stitching. This piece is intended to become a carpenter's loop on cargo jeans. This piece measures 4" long by 1-1/2 inches high.

I am sewing at 3/8 of an inch. It is a good size for thicker fabric, and you can fit the Bobby pin comfortably through the tube. This size is ideal for the shoulder straps on handbags for 16" dolls or for belts, but for smaller dolls such as Barbie or little Riley Kish, you would want to try to sew with the edge of your presser foot just shy of the fold. Thinner fabric and a bodkin would be helpful in acheiving the thinnest strap possible.

You now have a nicely finished strap!.

Just beyond your back-stitching, pick out a few stiches so you can insert the Bobby pin into the loop. Your Bobby pin should look like this and you are ready for the next step.

Insert BOTH ends of the Bobby pin down into the fabric tube.  It's obvious that you need a Bobby pin with the rubber tips still in good shape so they'll glide through the fabric.

Scrunch the fabric up the Bobby pin and gently slide it until it comes out the other end. Long fingernails or a pair of tweezers are helpful... and lots of wiggling the fabric.

Once the tube is turned, decide if you want the seam on the side or in the middle. I chose the middle because the top-stitching will look nicer, in my opinion. Iron the strip flat.

Trim the excess fabric close to the stitching as shown.

It is best to switch to your zipper foot to top-stitch because it can grip a skinny strip better than your general purpose presser foot. Keep your stitching close to the edges.