These are my 'models'.  I have renamed many of them, but some of them (such as Kit) retained their factory name because it seemed to suit them best.

They don't mind their hair messed up or a pin-scratch or two in the back.  All of my dolls are 'working dolls' that don't sit on shelves just looking pretty - although I keep the ones I am not working with in their boxes so they remain clean and away from UV rays.  I have only bought two dolls brand new.  The rest I have acquired on e-bay auctions.  Most dolls on the secondary market are sold nude - either because the collector decided to keep the outfit, or they sell the outfit separately to make more money.  I have so enjoyed dressing these dolls with my own fashions - and with a few items I picked up at auction - or that were given to me by dear 'dolly friends'.

"Kit"  is Checkmate Haute Kit by Tonner. She has the

  Tyler bendy wrist body. I love her freckles!

"MIKA" is All Star Liu Liu by Tonner and has the 

  Antoinette body-style and wears wigs.

"JAYNE" On the beach - Jane's Summer- time Fling, 2004. Club Expo Ltd Edition of 300

"NATALIA" is a 1st generation Fashion Royalty

  Heat-Seeker Natalia Fatale by Jason Wu.

"SYDNEY" is Winter Whisper Sydney

 Chase by Tonner with the Tyler BW body.

"CAMI" is Cami Malone by Tonner

  She has the Antoinette body.

"Chill" is Emilie by Tonner. She has been re-

  painted and re-rooted by Mel G in Germany.

"TRIXIE" is Think Pink Precarious by Tonner.  She

  has the Antoinette body style and wears wigs.

"AMBER" is Ellowyne Wilde 2011 Essential

 Four Redhead (Wilde Imagination) 

"Maxine" is Simply Precarious by Tonner.  She

  has the Antoinette body style and wears wigs.

"HONEY" is Basic Honey Antoinette by Tonner.

  She was my first Antoinette body doll.

"Jake" is Sean O'Neill by Tonner.

  He is Matt O'Neill's little brother.

"Paisley" is 8" Tiny Betsy McCall by Tonner.

  Her eyes open and close like a baby doll.

BEST VIEWED with your browser at the 100% setting :)

Website Designed for Silkspike Dolls using HOMESTEAD software.

Please do not use my photos or any portion of my website without asking permission.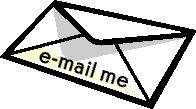 "APRIL" is Ellowyne Wilde 2008 Essential

 Ellowyne - Blonde (Wilde Imagination) 

"Grace" by JamieShow is my only resin doll. She is from their 'Summer Basics' range.  

"Fashionistas Barbie" I have several of these sweet little dolls. This one is wearing a 80's vintage ski-suit.