Presenting my dolls to the Embroidery Guild

 Colchester, England - 25 February, 2014

Today was the big day!  I gave my very first doll presentation EVER to the incredibly talented ladies of the Embroidery Guild.  I was so nervous at first, but these ladies were so lovely to me and they truly seemed to enjoy the dolls.  They asked me a thousand questions, so that's a good thing :)  This talk gave me a chance to show the best of the fashions I have sewn over the past few years since I began collecting the larger dolls.

I presented over 20 sixteen inch dolls as well as a few Barbies, both vintage and modern.  I gave all the ladies a free copy of the Barbie pants/trouser pattern that I drafted and have used many times sewing Barbie clothes for my granddaughter.  I displayed several examples of different ways they can be sewn.

My mother-in-law, Diana was my gorgeous assistant for the presentation.

Wishing I had more stands!

I did not make the purple dress

BEST VIEWED with your browser at the 100% setting :)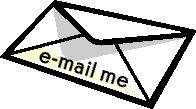 Website Designed for Silkspike Dolls using HOMESTEAD software.

Please do not use my photos or any portion of my website without asking permission.

Imagination, creativity, ingenuity and above all a passion for dolls inspire Micki to create beautiful ensembles for her collection of miniature models. She is first and foremost an extremely skilled needlewoman and members were astonished at the precision and detail of her work, from the scaling down and creation of patterns to the cutting and sewing of tiny seams and hemlines. One of the most technically accomplished of her pieces being a kimono created faithfully to traditional Japanese criteria which dictate that no stitches must be seen.

We loved her designs for Jubilee year based on the Union flag and illustrating such themes as travel, sport and shopping. All the models accessorised with bags, jewellery, hats and shoes to complete the look. Often sourcing fabrics from unexpected places, on one occasion a child's sock found in the street, Micki envisages how to transform her finds into haute couture.

A table full of miniature garments and accessories gave us all the opportunity to examine her work more closely and to fully appreciate her skill.  This, combined with a slide show illustrating the work of other makers, gave a view of a whole new world of possibilities. Micki's enthusiasm is infectious, her skill inspiring and her creativity something to which we all aspire.  A truly memorable presentation.

Jackie Marshall Ward

Published in the Guild's Newsletter